Automate Your
Insurance Business

with the Best CRM Software.

Eliminate Manual Tasks, Create Custom Workflows and stay efficient while maintaining a high quality of service to help your Insurance agents bring in more people with InfusAi Insurance CRM Software. Reach your customers across multiple channels and build long-term relationships.
Why choose InfusAi CRM Solution for your insurance business?
User-friendly interface
Allows for quick adoption across your organization
Customization
Ensures that InfusAi CRM Solution can be molded to meet your industry requirements
AI-based sales assistant
Helps you stay on top of your tasks
Seamless integration
The InfusAi Suite help you build your integrations
Mobile app
Allows your field agents to access information from anywhere
Top Features of our CRM Solution Software
Custom Sales Process Designer

Use our drag-and-drop builder to create advanced automation according to your business needs. No code or IT support is required.


Sales Alerts & Reminders

Define lead stages and view your entire sales pipeline at a glance. Automatically push leads to the next step based on activities.
Visual Sales Pipeline

Notify your sales reps as soon as their leader takes the necessary action. Schedule tasks & reminders to ensure timely follow-ups.





Identify Ready-to-Buy Leads

Rank leads based on aspects like stage, quality, and engagement. Help your reps identify and prioritize the best leads.
Role & Territory Management

Use Permission Templates & Smart views to show reps only what they need to see. Eliminate distractions from your rep's workday.







Custom Reports & Dashboards

Use 100+ reports and custom dashboards to measure everything important to you - from campaign performance to sales closure rates.









How important is CRM Solution for insurance agents?
It is hard to trust people in the insurance business in this competitive world. Insurance agents must build trust with their prospects by providing a great experience, contextual communication, and quickly resolving claims. A CRM solution helps insurance businesses organize prospects, track opportunities, and automate activities, allowing you to focus more on addressing your customers' needs.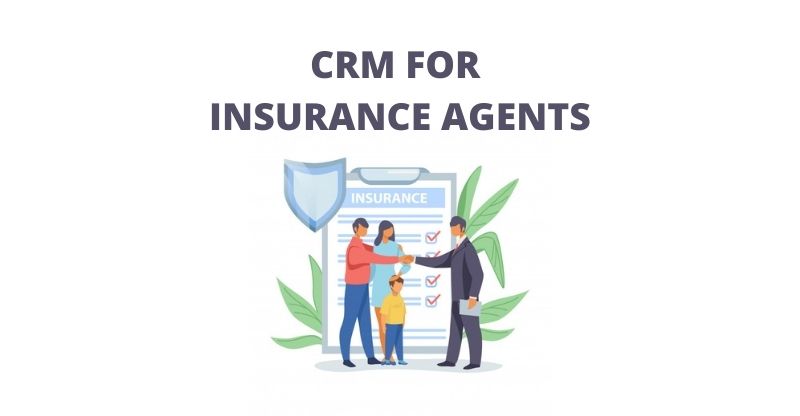 How does
InfusAi CRM Solution

for Insurance work?

InfusAi CRM demo for Insurance, which caters to the needs of Insurance companies, is customized on the native Microsoft Dynamics 365 and Salesforce platform. We are here to help you with any information you may need, answer any questions, and walk you through our customized demo for your insurance business needs.